Why Choose to Build a Knotty Pine Cabin?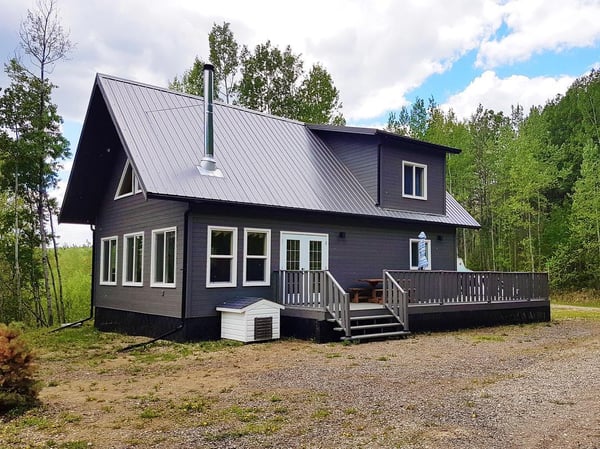 Thinking of building a custom home? Overwhelmed with where to begin? Hiring a general contractor can be tough when you don't know who to trust! Why not be your own general contractor? Nervous because you've never built anything but LEGO? Not to worry, Knotty Pine Cabins has got you covered with our simple panelized build system! With over 12 years of experience and over 1000 homes built across Canada, you can be sure you are in the right hands with us.
Purchasing a Knotty Pine Cabin allows you to be the general contractor and do as little or as much as you want yourself. Design your home or cabin with our helpful team and see your space come to life! Hire the Knotty Pine crew to frame your home and have the prefabricated package up in no time or put it together yourself. You build, we build, you choose!
Over the last 12 years, we've had everyone from school teachers to experienced carpenters put up our homes. No matter your profession, our easy-to-follow instruction manual takes you to step by step through the process of building your prefab cabin or home.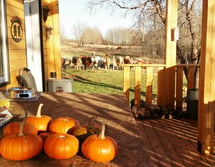 Once your Knotty Pine has been framed on your foundation of choice (read more about foundation choices here), you choose your fixtures and hire your own plumber and electrician. This process cuts out the expense of the middleman and saves you hard-earned money! Once wired and plumbed with your chosen tradespeople, have the Knotty Pine crew come back and do the interior finishing or do it yourself. We supply and ship all of the materials to build your home so you don't have to do the labor of building and sourcing materials yourself in a remote or rural location. To learn more about what is included in our packages, check out our blog post here.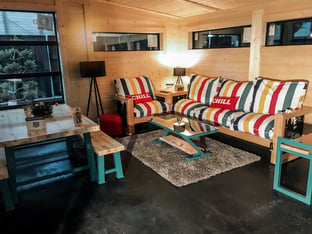 All of our homes are custom designed and built with the location in mind. Heavy snow loads or wind loads in your build area? We build to suit those conditions! All of our floor and truss systems are engineered for the location they are being shipped to. We meet all Canadian building codes and provide detailed draft drawings to obtain permits.
At Knotty Pine Cabins, we pride ourselves in being a 100% Canadian manufactured and family-run business. Give us a call today at 1 877 854 2224 to plan and price out your package!