Build Your Very Own Luxurious Rustic Retreat
Have you ever wished to have your very own home or cabin nestled in a private, serene location? Let us help make your dreams a reality! At Knotty Pine Cabins, we design and deliver premium-quality cabins and custom homes across Canada and the USA. We'll help you create the perfect cabin you've always longed for and deliver it straight to your door! Our signature cabins and custom homes are built to the highest standards in craftsmanship, featuring an innovative prefabrication system and an impressive range of customization options that make assembling your personalized cabin space effortless.
Cabin Building Simplified
As a family-owned and operated business, we take pride in simplifying the cabin building process and providing world-class customer service. When you choose Knotty Pine Cabins for your new home, we'll provide you with dedicated support to ensure your cabin space is built to last a lifetime. No matter where you intend on building, our experts consider every detail for a truly hassle-free experience! Learn more about our cabin packages and customization options and discover high-end cabin living today!
Our team at Knotty Pine Cabins believes the building process should be a fun, fulfilling, and stress-free process. From start to stunning results, you can expect professional assistance from seasoned cabin-building experts whenever you need it.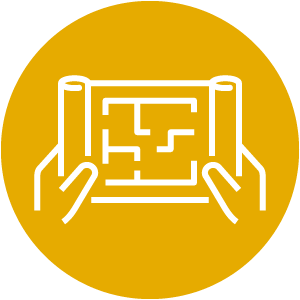 Choose a Starting Package
Choose from one of our catalogue sizes, bring in your own design inspiration or have us help you custom design your home or cabin from start to finish!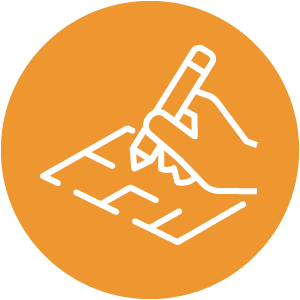 Our comprehensive range of customization options allows you to tailor your cabin space to your unique lifestyle.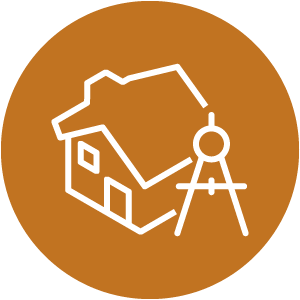 Many clients take on the rewarding task of building their Knotty Pine themselves. No time to build? We offer professional installation to lock up in some parts of Western Canada.
We had a great time working with Knotty Pine Cabins to design and build our cabin in Sunshine Valley, BC, and were impressed by their honest and straightforward approach. Don was integral during the initial design stages, and Jeremy, Alana and the whole crew were very helpful throughout the build process. The Knotty Pine Cabins crew built our cabin exterior to lock-up, and then came back to complete the interior pine finishing, which looks amazing! Knotty Pine Cabins clearly takes pride in the work they do, and we are very pleased with how everything turned out. We would recommend them to anyone looking at building their dream cabin or home, and can't say enough good things about the people and the company.

Ashlee Muise
Our family had the pleasure to work with Alana, Jeremy and the rest of the Knotty Pine Cabins crew from the early design phases, through all the construction steps, to the finished dream cabin. We would do it all over again! All the questions we had were answered promptly, which helped us enjoy what could've been a stressful first experience of building a cabin. They took care of the drawings, putting together the cabin package, delivery and construction of the interior & exterior. Like with any project built in nature, adjustments needed to be made and were easily resolved as soon as they were identified. We are very happy with the quality of the work and are looking forward to making many memories at our family cabin!

Mircea Fagarasanu
This is an incredible company to deal with! From the time I first expressed an interest they have been extremely hands on. I feel valued and that I am getting good value. As a senior building her retirement home I could not have asked for better service.

Debra Bob
Am a BC owner builder of a Knotty Pine Cabin, which we designed as a retirement aging-in-place home. Construction was a labour of love and the house with attached garage turned out beautiful. The Knotty Pine kit was great to work with and all materials supplied were excellent. Jeremy was even better than great, he was available almost 7/24 to pick-up the phone and answer questions. No hesitation on giving Knotty Pine a 5 out of 5 and would recommend this building option to anyone considering either a cottage or a home.

Herman Koops
Super great company to deal with ! They are true to their word, easy to work with right to the end. Love the cabin !!

Kurt Cole
I have been very happy with the service and the attention to details in getting the product that I wanted — very friendly staff. Our 20 by 20 cabin has been exactly wanted we wanted and serviced us well over the years.

Lu Carbyn
Highly recommend knotty pines for your choice. Very nice staff. Carpenters did a beautiful job. People that have stopped in and seen our cabin have nothing but good things to say.

Brian Johnson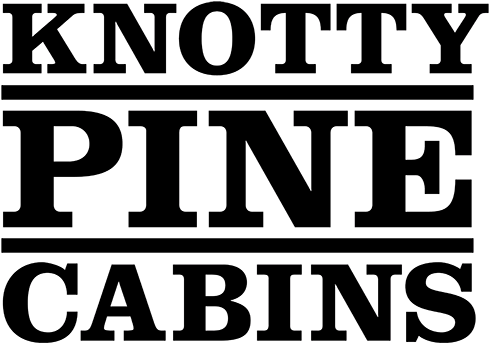 Monday: 9:00 AM – 4:30 PM
Tuesday: 9:00 AM – 4:30 PM
Wednesday: 9:00 AM – 4:30 PM
Thursday: 9:00 AM – 4:30 PM
Friday: 9:00 AM – 4:30 PM
Saturday: 11:00 AM – 3:00 PM
Please call us to book your appointment at 780-484-2224.