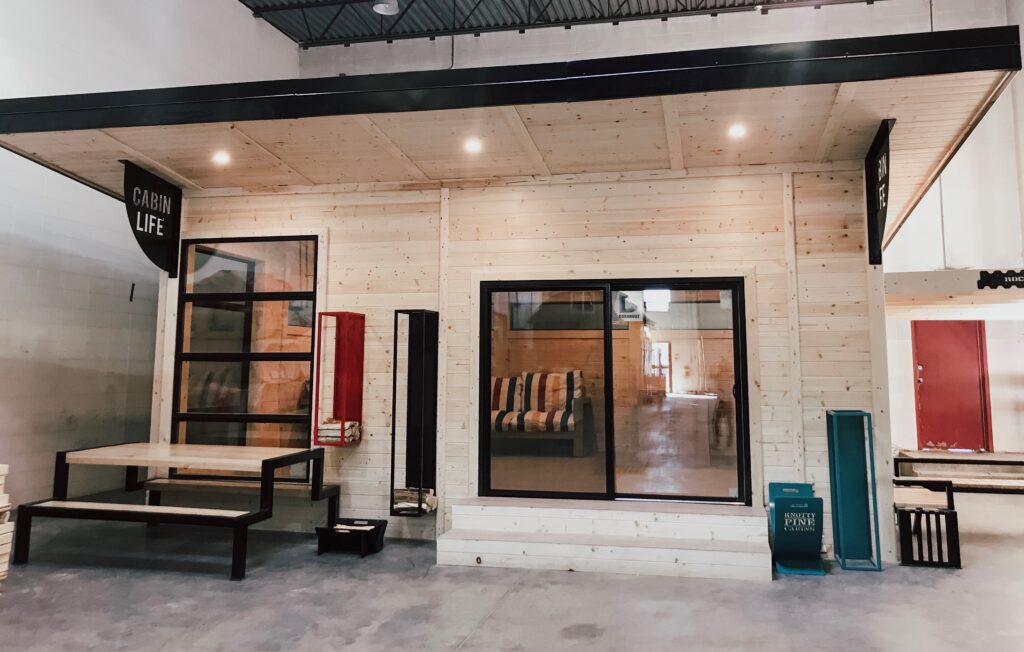 Looking for a more modern design?
Depending on your design taste and style, our flat roof models might be the perfect choice for you! 

Our custom flat-roof homes and cabins come in all sizes. We can build a small 12′ x 12′ guest cabin up to a 3000 square foot home. Need a modern garden suite or looking to build an infill?  The designs are endless. 

Just like our traditional gable-style homes, all of our flat-roof homes and cabins can be lived in year-round and meet all Canadian and local building codes. To learn more about our packages, check out our post: Why Choose To Build A Knotty Pine Cabin.

Once you have your custom design in hand, Knotty Pine will prefab your home or cabin at our head office in Edmonton, AB. From there, build the package yourself or have us frame it for you! 

Whether you want a bungalow or a two storey, you dream it, we can build it! Take a look at our photo gallery for some inspiration or bring in your own design.  Shipping all homes and cabins Canada-wide.
For more information on pricing out these beautiful custom flat-roof homes, give us a call today! 1 877 854 2224.