Your Top 5 Cabin Maintenance Questions Answered
Purchasing a cabin is undoubtedly an exciting process; however, you may find yourself full of cabin maintenance questions. What do I need to do to my Knotty Pine Cabin once it's been built? How do I best protect my investment? We're here to answer the top 5 cabin maintenance questions we get asked on a regular basis!
1. Do I Need to Treat the Exterior of My Knotty Pine Cabin?
We strongly recommend treating the tongue and groove pine siding on your Knotty Pine Cabin for a few reasons:
1) It will prevent the pine from turning grey with prolonged UV exposure.
2) It will protect the pine from water and insects, thereby prolonging the lifespan of your siding.
3) It keeps your cabin looking brand new!
2. What Do You Recommend Treating the Exterior Pine With?
There are several different products that you could use to treat your pine siding.
If you'd like to keep the natural wood look, we'd recommend treating your Knotty Pine Cabin with a linseed oil formula. This is typically applied in two coats using a regular 4″ staining brush.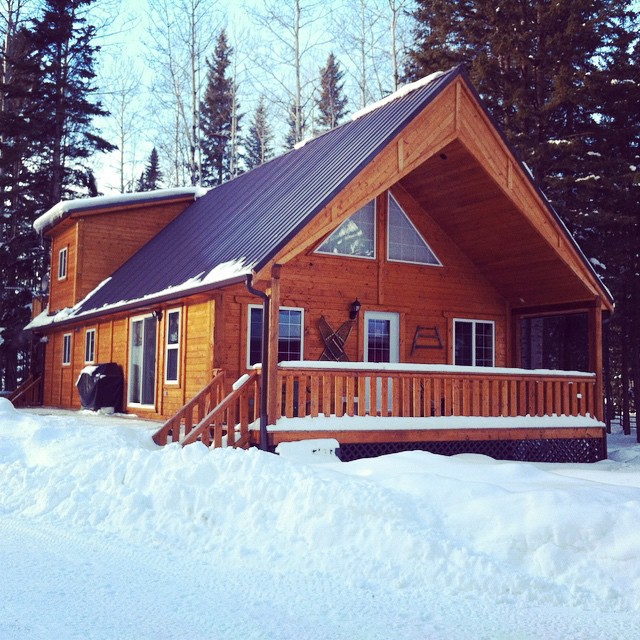 If you'd prefer to add a bit of color to your Knotty Pine Cabin, we'd recommend a high-end wood stain, such as Beauti-Tone Wood Shield Best available at Home Hardware. It comes in a variety of colors and coverage options, from semi-transparent to solid hide. For best results, always select a high-quality stain that penetrates the pine, otherwise you may end up with a finish that peels and flakes off quickly.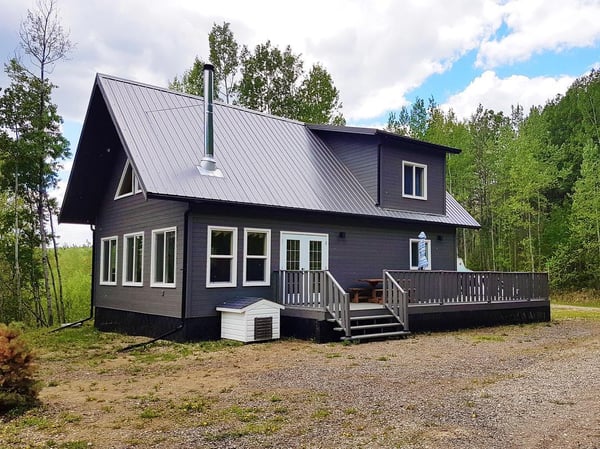 3. How Often Will I Need to Re-Treat the Exterior Pine?
The frequency of reapplication will be dependent on several factors including the product used to treat the pine and the sun exposure. With the linseed oil formula, reapplication is roughly every 5-7 years, on average.
4. Do I Need to Treat My Deck & Railings?
Though we build our decks & railings out of pressure-treated lumber, we still recommend treating the wood after it's been installed. Though pressure-treated lumber is treated with a chemical that helps protect the wood from water and insects, staining or sealing your deck provides an extra layer of protection and is thought to reduce surface cracking.
5. Do I Need to Treat the Interior of My Knotty Pine Cabin?
While the interior pine does not need to be treated, you may choose to stain, paint, or whitewash some of your interior walls.
If you're wanting to add a bit of contrast to your Knotty Pine Cabin without going overboard, staining your trim and handrails is always a great option. Tip: Choose a color that matches your kitchen cabinets to keep your cabin looking uniform.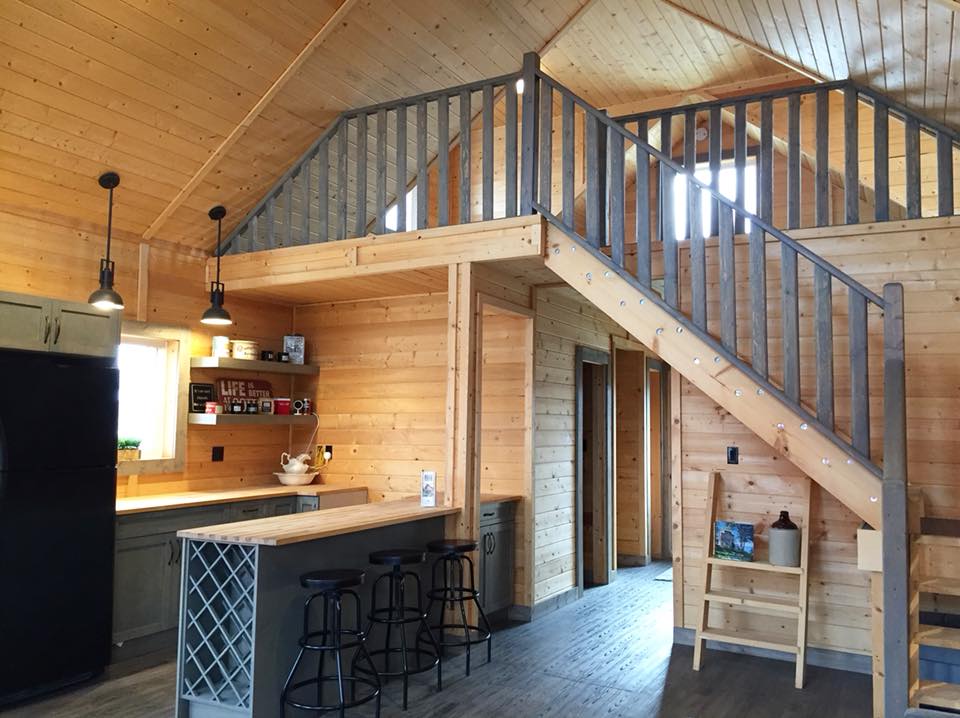 Have a question that we haven't answered? Feel free to give us a call toll free at 1-877-854-2224 – we'd love to hear from you!