The Top 5 Reasons to Build an Edmonton Garden Suite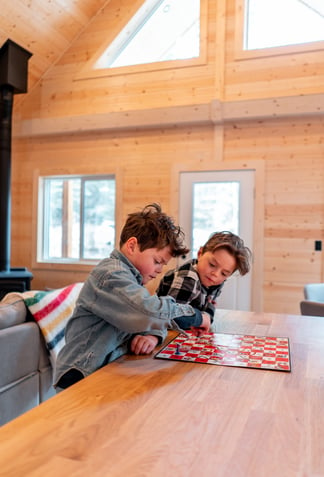 Have you been thinking of building a secondary dwelling on your property? Knotty Pine is committed to helping you with this process! Whether you want to oversee the project or you wish to have us take care of it from top to bottom, there are many different ways we can go about designing your dream Garden Suite!
1) Multigenerational Living– Whether you're looking for a space to look after aging parents or your older children, building a guest house is a cost-effective way to have family close but allow everyone to have their own space!
2) Long Term Rental – Maybe you're looking at a way to generate an extra income source for yourself. Garden Suites make the perfect rental homes and can also help to pay your mortgage!
3) Short Term Rental– Believe it or not, the vacation rental market is big in Edmonton! Many people are forgoing the traditional hotel stay to rent a cute house. This is especially true for young families where a home away from home is much nicer than a traditional hotel stay. A washer/dryer and kitchen are essential when traveling with young children! Whether it's a young family or a couple looking for a nice place to stay in the Capital City, short-term rentals are becoming huge in Edmonton.
4) Home Office – with the decline in the traditional workplace model and the rise of more people working at home (Thanks to COVID!) more people are looking at having a space where they can separate work from home. What better way than to do it by building a garden suite? The division between work and home can sometimes be a blur if your office is right in the heart of your home and by creating that separate space, work/life balance is much easier to achieve.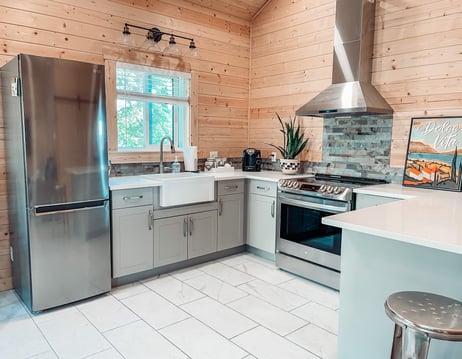 5) Guest Suite – Do you have a large family/ friend network and find yourself often hosting visitors? A garden suite is a perfect place to host them! Keep your personal space intact and allow your visitors to have their own space to retreat to after a busy day.
Whether you're looking at housing family members, generating extra income, or having a separate workspace, the options are endless for why an Edmonton Garden Suite could be beneficial to your property. At Knotty Pine we can custom design a Garden Suite that suits your style/budget and matches your existing home. From our traditional pine finishes to drywall, metal or board and batten siding we can design your dream Garden Suite.
Not in Edmonton? No problem! Knotty Pine can still be a part of your Garden Suite Project. Let us help you design and customize your beautiful secondary dwelling and ship it to your build site!
Interested in learning more? Contact us at 780.484.2224 or info@knottypinecabins.ca and we can begin the process of planning your custom design today!