Shop Local – Shop Canadian!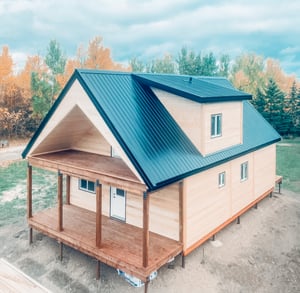 Now more than ever, it's important to support the small businesses that are located in our cities, towns, provinces, and country. Most times when we're looking at a product or service the two most important factors in our decision are PRICE and QUALITY. How does the product fair against it's competitors for cost and does it stand the test of time? While these are obviously very important in our decision-making process, a third item should be added to the list. Asking yourself where the item is manufactured and located is a must! 
A lot of times when we hear the term "shop local," we think that it means to purchase items right where we live. While it's obviously a positive to find what you are looking for in your exact area, it's not always feasible. Consider looking province-wide or reaching your search out further to Canada-wide if you are not finding what you are looking for. Keeping the ultimate end goal of the product being Made in Canada is essential.  
It's no secret that big arms like Amazon are convenient and less expensive than many of the local alternatives; however, the ask is that you at least attempt to search up a local business that may offer what you are looking for. You may be pleasantly surprised to see the different options right in your backyard! Every local business has a story and there is literally someone on the other end that does a jump for joy when you put your trust in them to create your product.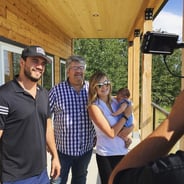 With over 14 years of experience, Knotty Pine Cabins is a local family-run business that manufactures your home or cabin right here in Edmonton, AB.  Not only are we local, but we strive to support other local businesses. The majority of our wood is ethically sourced from BC or Alberta (read more about that here) and all other components are purchased from local businesses in Canada or the greater Edmonton area. Serving Canada-wide we have shipped our cabins as far as PEI and Labrador. If you're looking for a custom home or cabin that is Made in Canada, please give us a call at 1 877 854 2224 and we can start designing your dream today!