Client Spotlight- Dr. Ashlee Muise
Here's a look into Dr. Ashlee Muise's experience building her custom 24×36 Knotty Pine Cabin in beautiful Sunshine Valley, British Columbia.
Q) What made you choose Knotty Pine Cabins to build your custom cabin?
I lived in Edmonton while serving in the Canadian Forces and saw a Knotty Pine Cabin in the area and was immediately impressed with the design and style of it, and told myself if I ever built a cabin, I wanted it to be from Knotty Pine Cabins. When we had the opportunity to build, we called Knotty Pine Cabins and they were great to work with from day 1.
Q) How was your package constructed- Self build? Contractor?
Our package was constructed by the Knotty Pines crew, and we couldn't be happier with their quality of work and their professionalism throughout the entire build.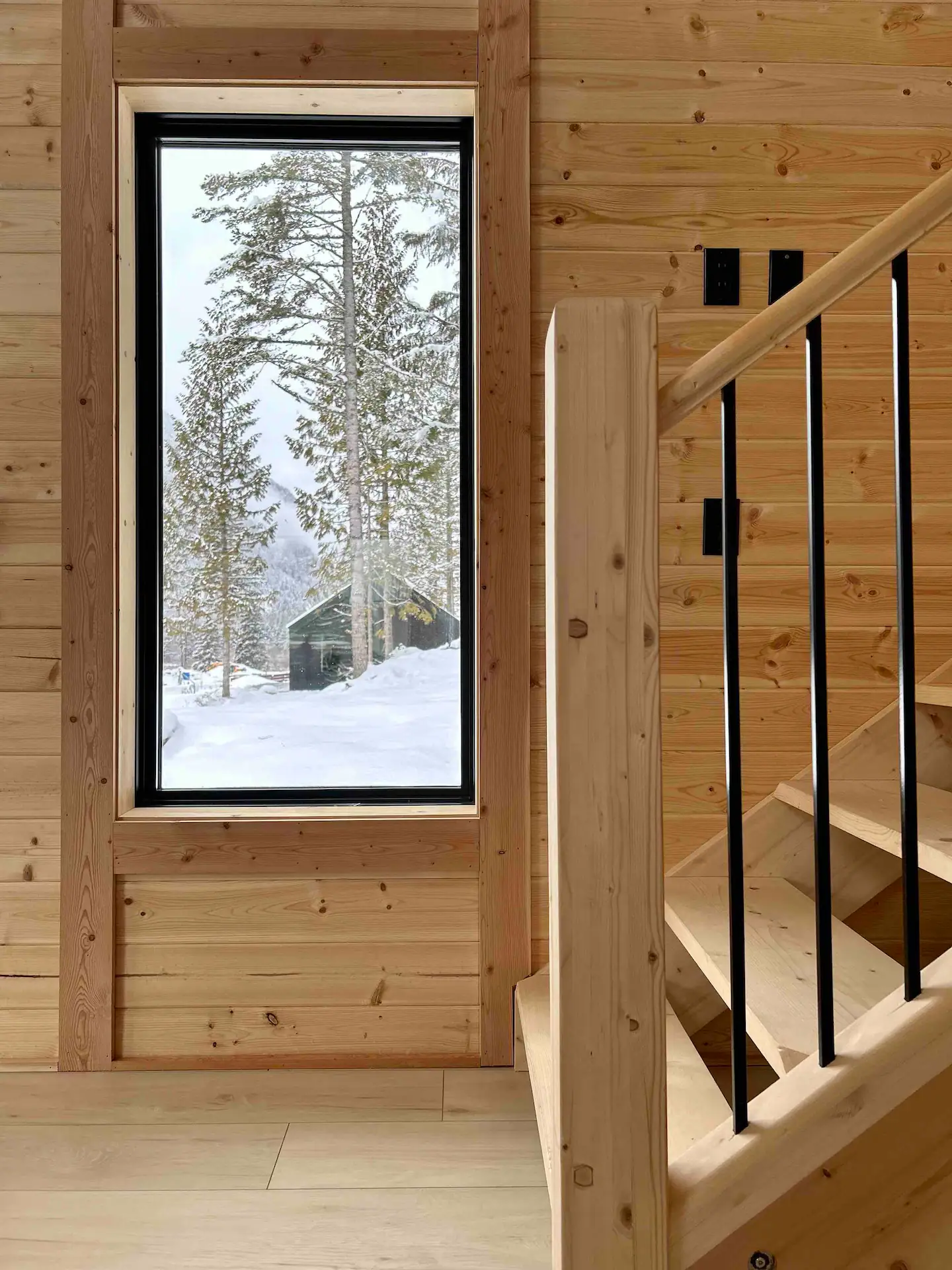 Q) How would you describe the quality of craftsmanship & the support received from the KPC team?
The quality of the build was exactly as we'd hoped it would be. The attention to detail and finishing was exceptional and the support of the Knotty Pine Cabins team was great.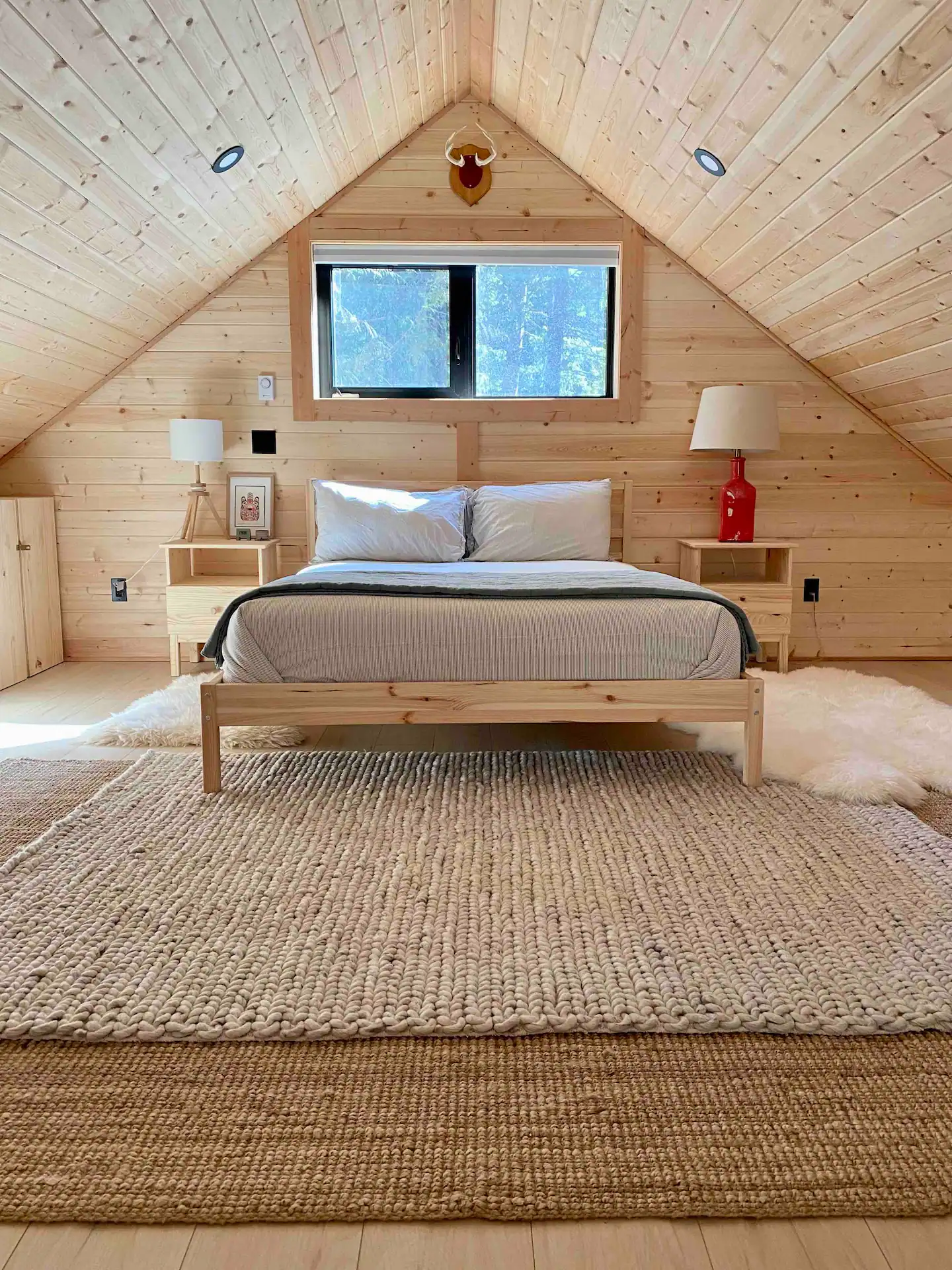 Q) What are your favourite features in your cabin?
We love the open concept, creating a big open living space on the main level and then an open loft upstairs. Unlike lots of other builds in our area, our Knotty Pine Cabin truly feels like a cabin in its beautiful natural look.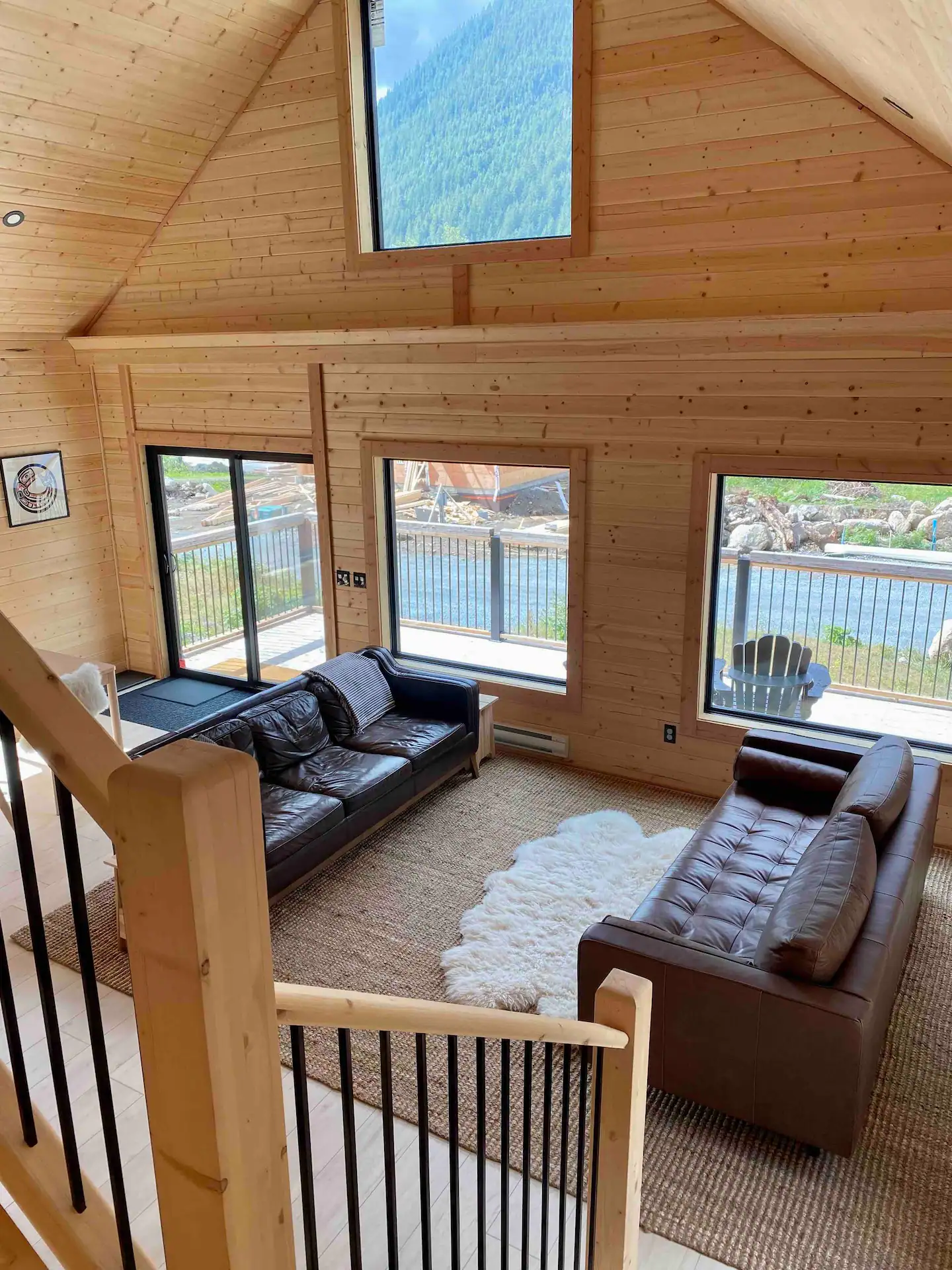 Q) What were some custom features or additions you made to your cabin?
We opted to have the loft line pushed back as far as possible to create a bigger open living space down below. We also chose to have a bigger bathroom to accommodate both a tub as well as shower, which is one of the best features of the cabin.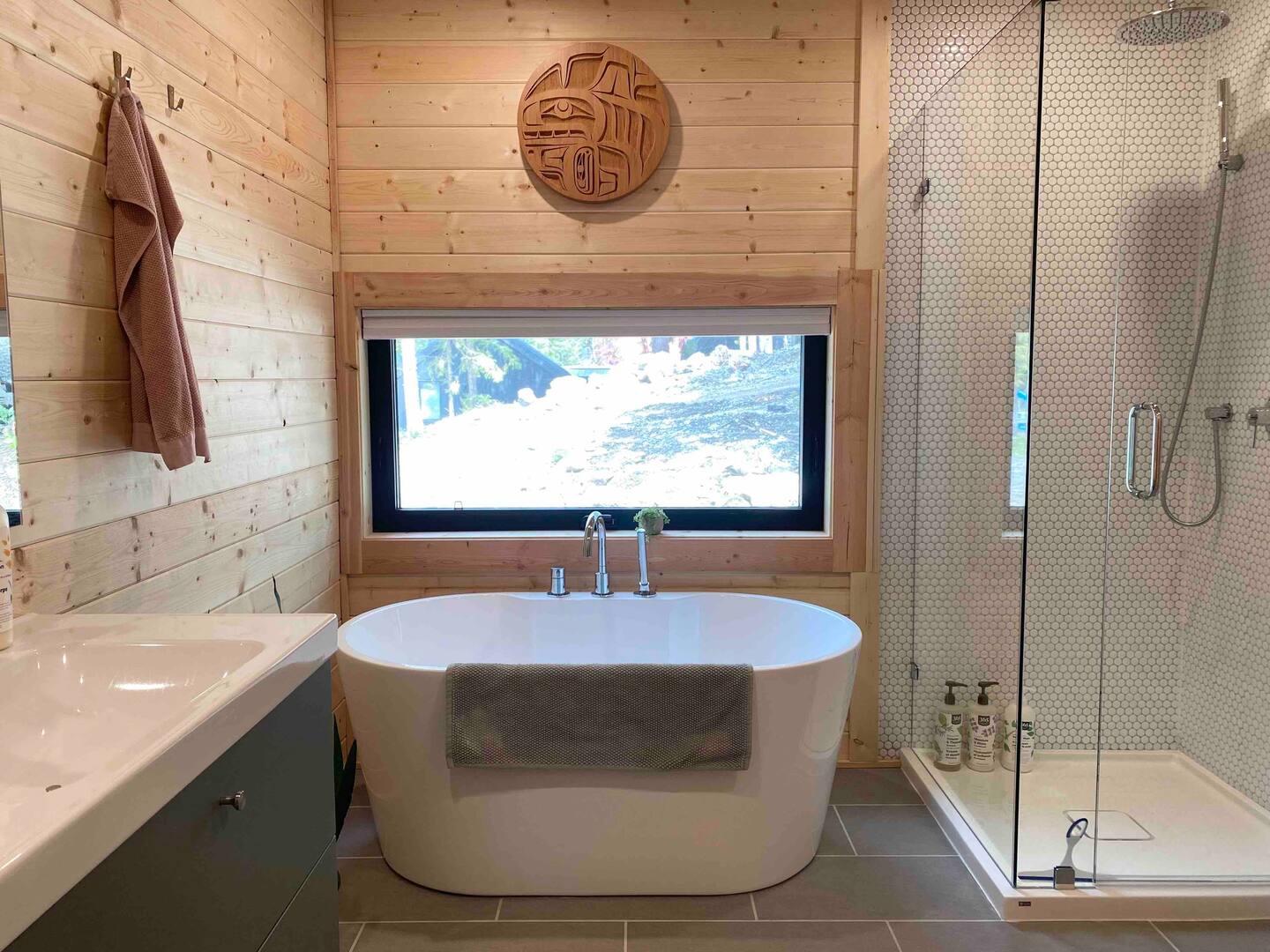 Q) How often do you use it?
We try to get up to the cabin 1-2 times per month, and welcome guests on Airbnb the rest of the time.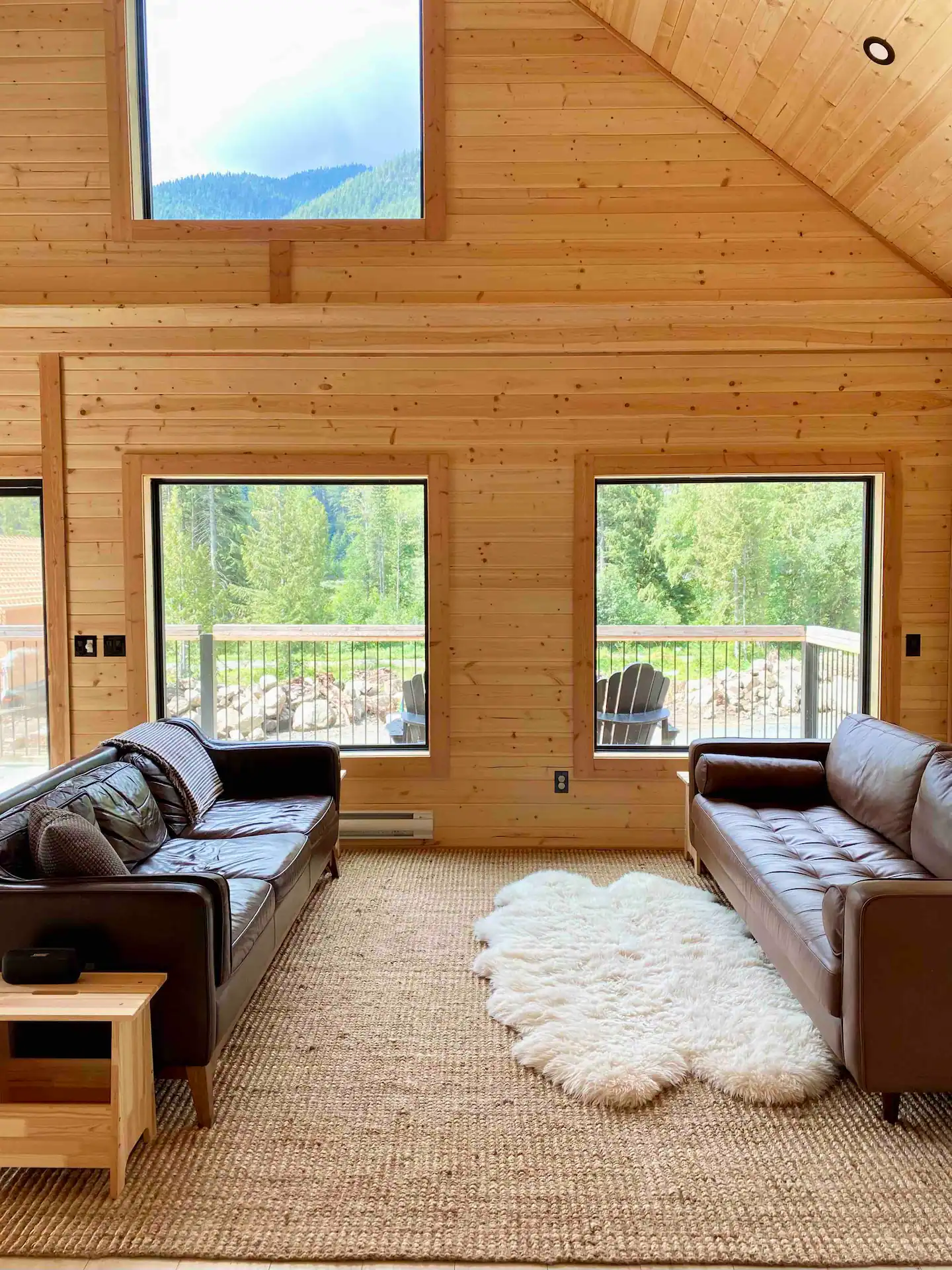 Q) What are your plans for your cabin in the future?
The goal is to continue what we're doing, whereby we're able to get up there as often as we can, and have it listed on Airbnb so that others are able to enjoy our Knotty Pine Cabin and also discover all the Sunshine Valley area has to offer.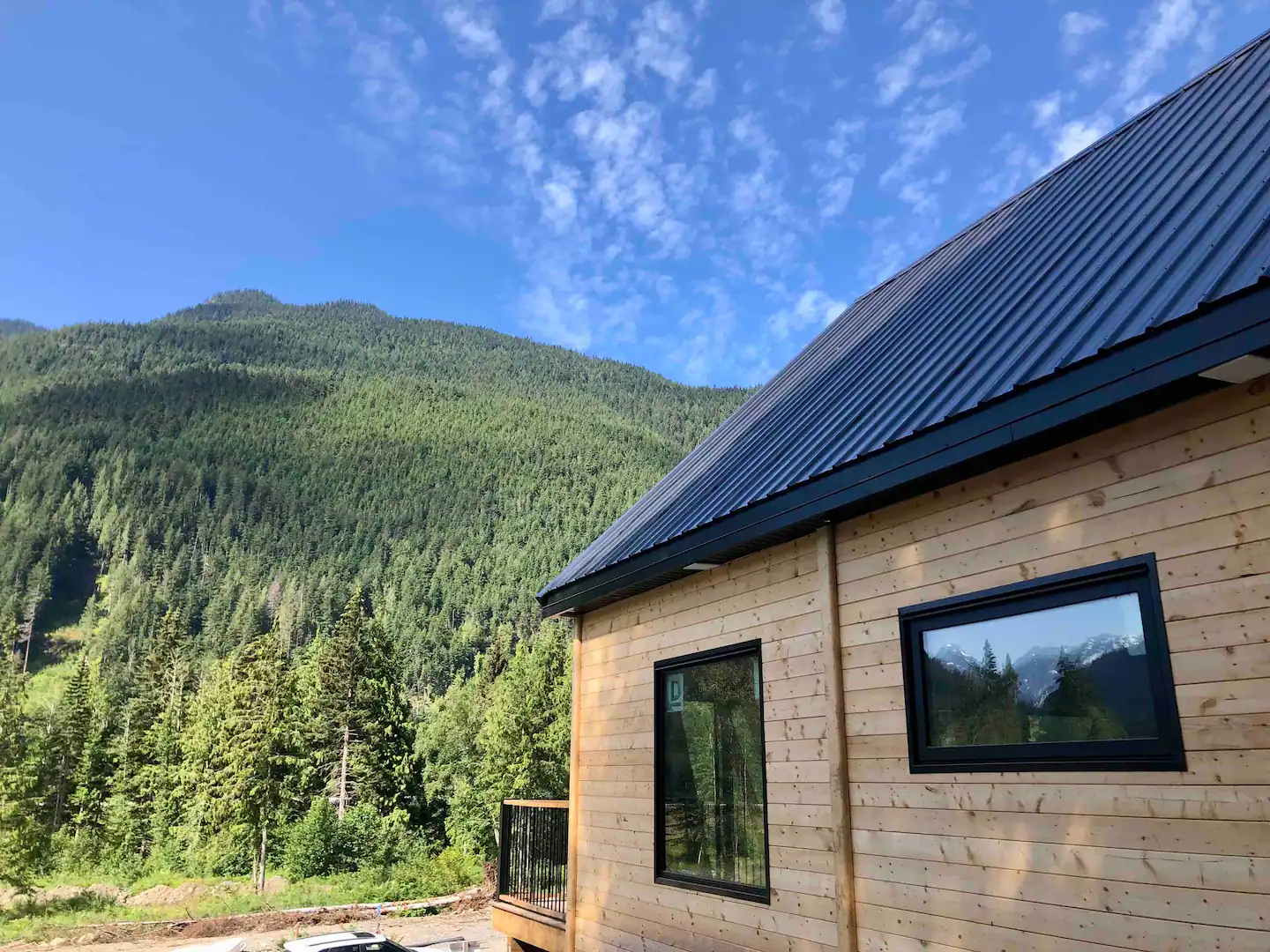 Q) How was your experience from sales to building process?
From our initial conversation with Don when we called the number listed on the website, through to arranging things with the crew on site, we found the communication to be transparent and open throughout. Any issues that came up were resolved in a timely manner and so our overall experience was a very positive one for us.
Q) Would you recommend Knotty Pine Cabins to a friend?
We would absolutely continue to recommend Knotty Pine Cabins to anyone and everyone. We've had many people ask us about the cabin, and we are never shy when telling them about the KPC team. We would use KPC again in a heartbeat if we ever built another cabin!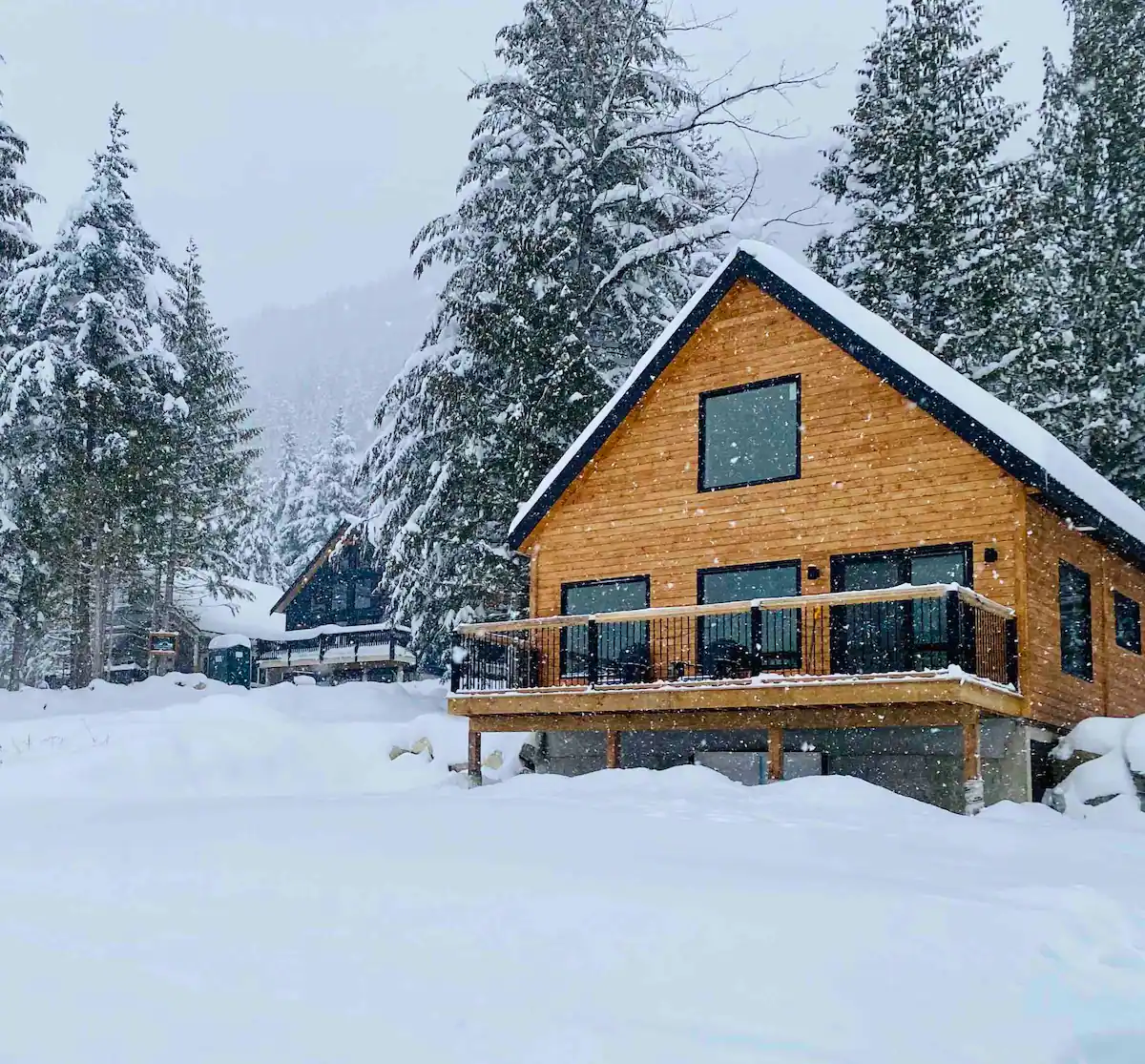 A special thanks to Dr. Ashlee Muise for taking time out of her busy schedule to chat about her experience! View the Airbnb listing here.
If you are looking to build a similar vacation rental or you are ready to start planning the cabin life, give us a call at 780.484.2224!